Address

Office No. G-1, C-22, Sector-65, Noida, Uttar Pradesh 201301, INDIA

E-mail

info@vmcoder.com

Phone

+91 7827 525 258
Recruitment
Recruitment is the process of finding and hiring the best-qualified candidate for a job opening, in a timely and cost effective manner. The recruitment process includes analyzing the requirements of a job, attracting employees to that job, screening and selecting applicants, hiring, and integrating the new employee to the organization.
Recruitment Planning
Recruitment planning is the process of identifying the number and type of personnel needed to fill the available positions in an organization in order to meet its objectives. This process involves analyzing the current workforce, identifying any gaps between current and future needs, and developing a plan to fill those gaps. It also requires a strategic approach to selecting and hiring the right people for the job. Recruitment planning helps ensure that the organization has the right people in place at the right time to achieve its goals.
Identifying Vacancy
Job identification is the process of assigning a unique identifier to a job. This identifier is used to track the job's progress and performance and to measure the success of a particular job. A vacancy is a job opening that is available for a person to fill.
.
Job Analysis
Job analysis is a process used to collect information about, responsibilities, needed skills, outcomes, and work environment of a particular job. It is used in job evaluation and job design as a basis for developing job descriptions and job specifications.
Job Specification
A job specification is a document that outlines the qualifications and skills needed for a particular job or position. It is used by employers to determine who to hire for a job opening. The job specification includes the duties, work experience, knowledge, and qualifications employer is looking for.
External and Internal Hiring
Internal hiring involves the recruitment of employees from within the company. This process is typically managed by the company's human resources department. External hiring, on the other hand, involves the recruitment of employees from outside the organization.
Permanent staffing/Recruitment Solution
Permanent staffing is a type of staffing strategy in which a company or organization employs workers on a long-term basis. This strategy differs from temporary staffing in which workers are hired for a specific project or period of time. Permanent staffing is often used to fill more specialized positions, such as executives, managers, and technical roles. Permanent staffing requires more of an investment on the part of the employer, as they are making a commitment to a worker for a longer period of time and likely receiving a higher salary in return.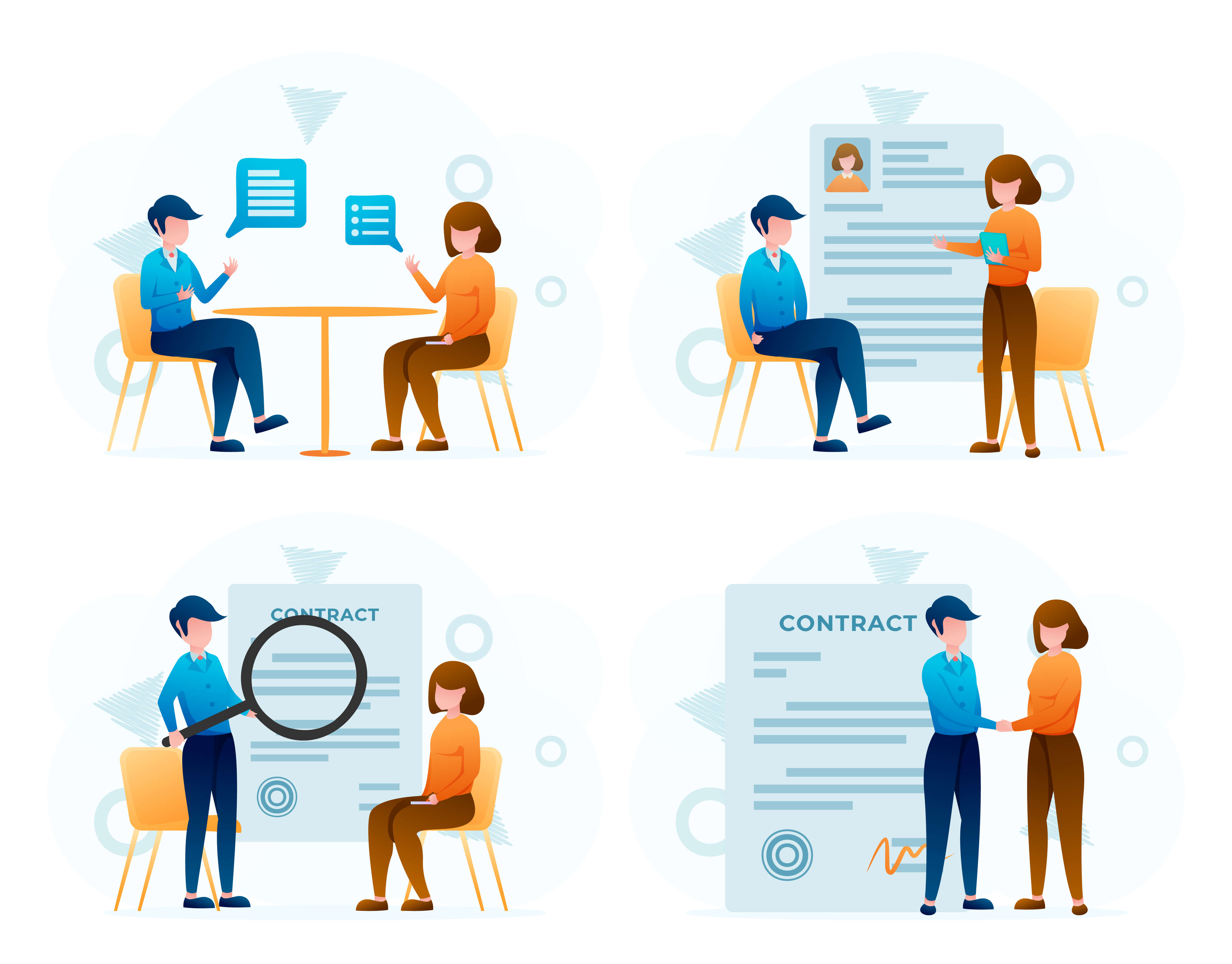 Temporary/Contract Staffing Solutions
Contract staffing is a form of temporary employment in which a company hires a person for a specific job for a predetermined amount of time. The individual is usually employed by a staffing agency and not directly by the company. This type of staffing is often used to fill short-term staffing needs or to provide specialized skills for a particular project. Companies may use contract staffing to reduce overhead costs and to gain access to specialized skills that may not be available in-house. Temporary staff can be employed on a contract or temporary basis, or they can be employed through an employment agency. Temporary staff are often employed in roles such as customer service, administrative, data entry, and technical support.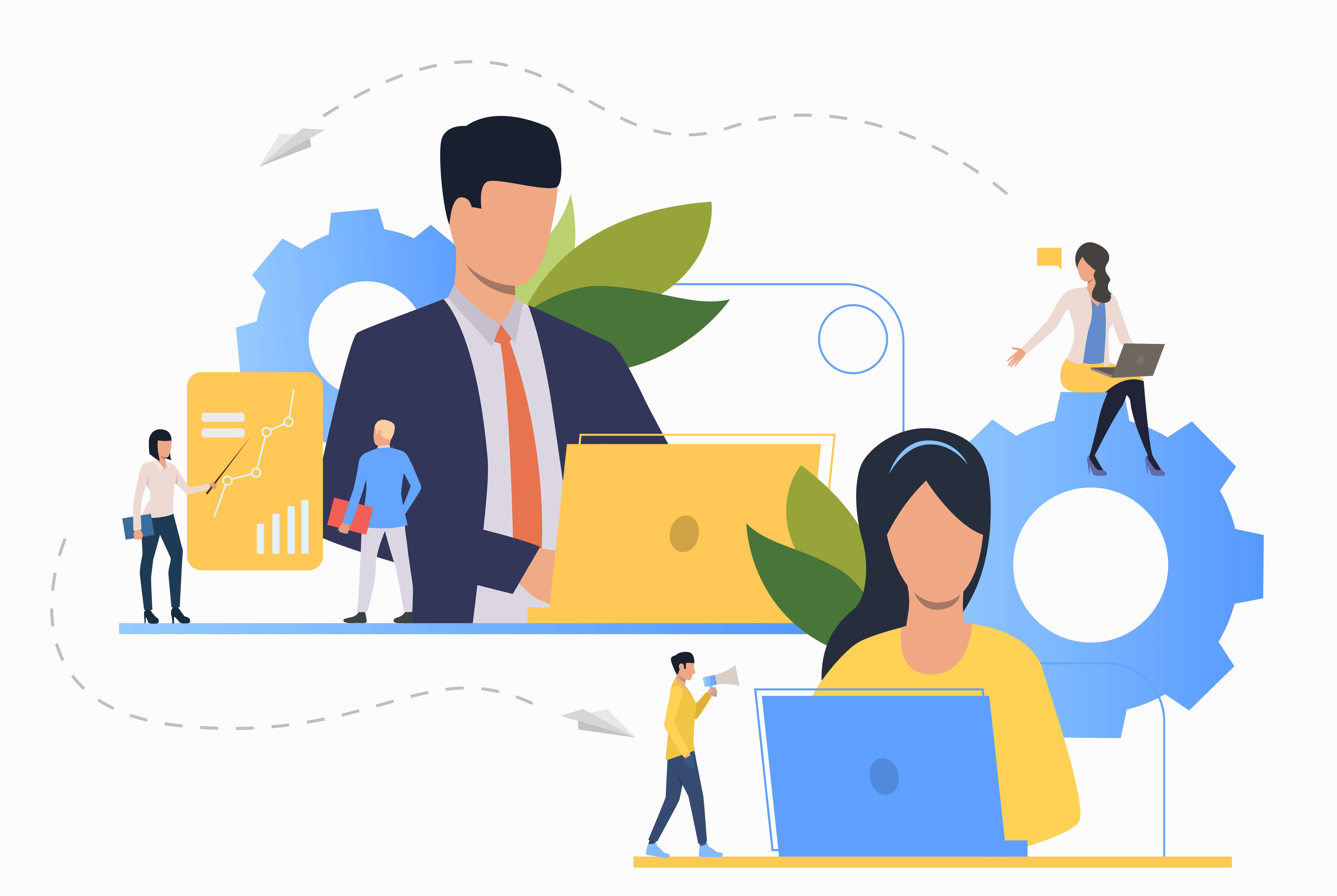 Temp-To-Hire Solutions
Temp to hire is a process in which a company hires an employee on a temporary basis and, if the employee meets the company's expectations, the company offers the employee a permanent position. This type of hiring process can benefit both the employer and the employee. The employer has the opportunity to evaluate the employee's performance before making a long-term commitment, while the employee has the chance to showcase his or her skills and gain a permanent position.